If you would like to use the integration, please get in touch with us at daktela@daktela.com before continuing with the next steps.
The integration allows you following actions:
see your assigned tickets (app's Home tab)

get notified about ticket changes or incoming calls (app's Messages tab)

create a new ticket in Daktela (via the message's action button Create ticket)

send a link to the ticket into the thread when you send a message containing #number (e.g. #224123)
---
Installation steps
Click the button below or this link.

Log in into Daktela Hub.

Allow permission to access to your Slack's workspace.

Create a new Slack integration.

Add Daktela App to your Slack account.

Click Daktela in the app Section.

Click Connect an account. The Daktela Hub login page in your browser will open.

Enter your Username and password.

Click the button Log in.
---
Notifications setup
Once you successfully integrate the Daktela app with Slack you are able to set notification preferences.
Click Daktela in the App section in your Slack account.

Click the button Set preferences.

The button redirects you to the Daktela Labs.

Log in Daktela Lab, set up preferences and save them.

Screenshots: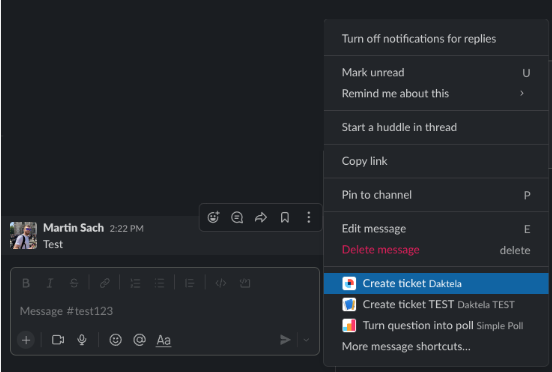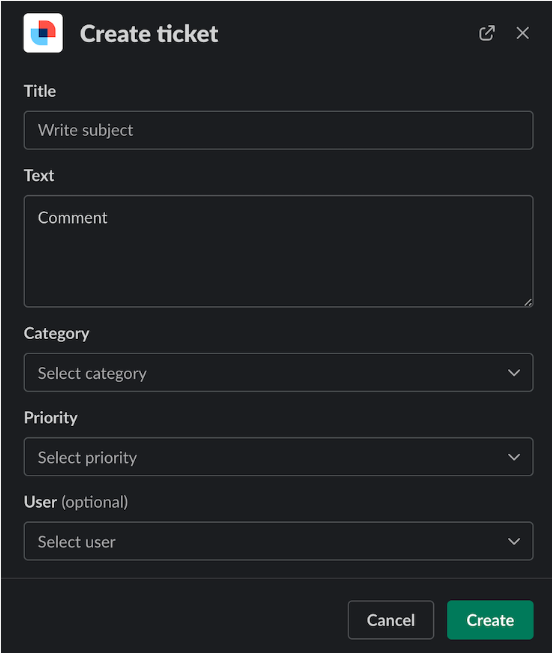 ---