I am unable to log in to the web interface
🤔 I see the Daktela login page, but I am unable to log in.
🌱 Solution
It is very likely that you are entering your login name or password incorrectly.
If you have automatic login information filling turned on, please do not use this feature and carefully enter your login information into the corresponding form.

If you have saved your email address for your Daktely account, you can use the option for one-time password reset.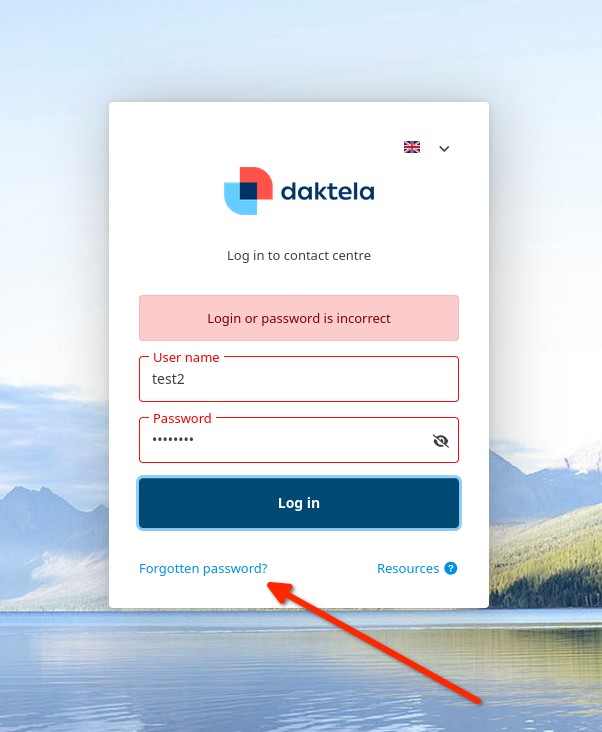 Unfortunately, even our technical support colleagues cannot disclose or change your password without confirmation from a person authorized by your company to communicate with Daktela.
Did you not find a solution to your problem? Our technical support colleagues are happy to help you. Before you call or write to us, please prepare the information that will help us resolve your problem as quickly as possible.
📎 Related articles