I can't see the Daktela login page
🤔 In my browser, I see that the page is not available.
🌱 Solution
Please check if you have the correct link to your Daktela instance.
If the link is correct, your network may be blacklisted - in simple terms, Daktela's website may be blocked for your internet connection.
This issue needs to be resolved with our technical support, however, our technical support colleagues will need to know your public IP address.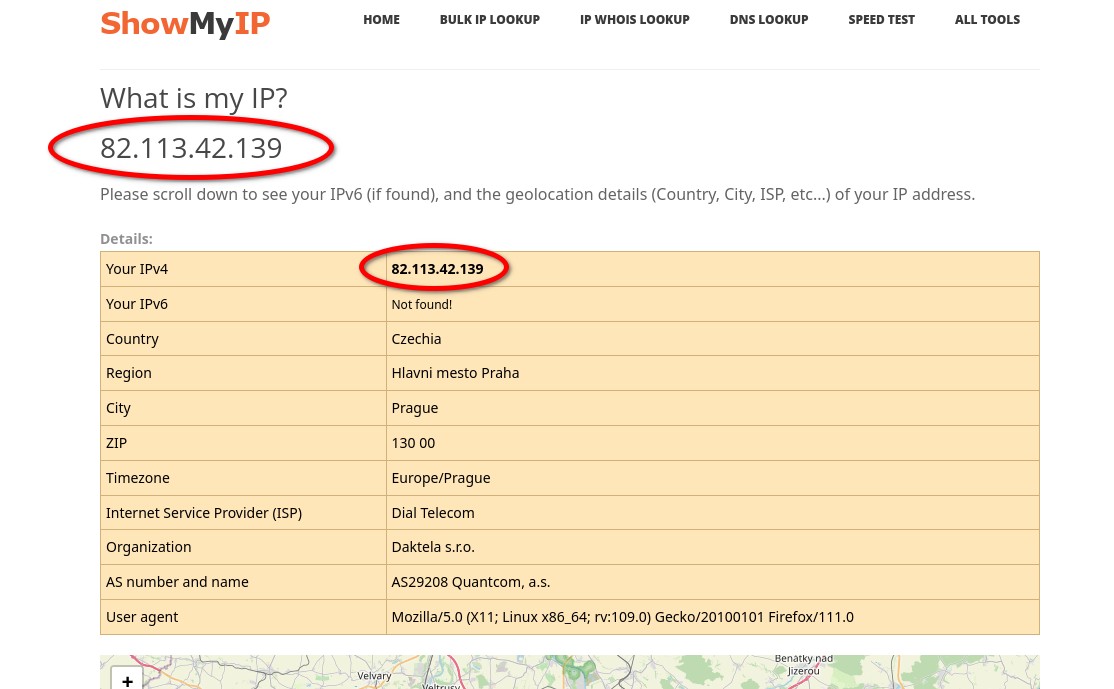 Please contact our technical support with this IP address.
IP address blocking is usually caused by incorrect configuration on the end PC or phone. Misconfiguration can cause traffic that is automatically evaluated as an attack, resulting in an IP address being blocked.
Did you not find a solution to your problem? Our technical support colleagues are happy to help you. Before you call or write to us, please prepare the information that will help us resolve your problem as quickly as possible.
📎 Related articles