The user is not in a 'ready' state
🤔 After logging into Daktela, the user's status is 'Not Ready'.
🌱 Solution
Please click on the 'Go Ready' button.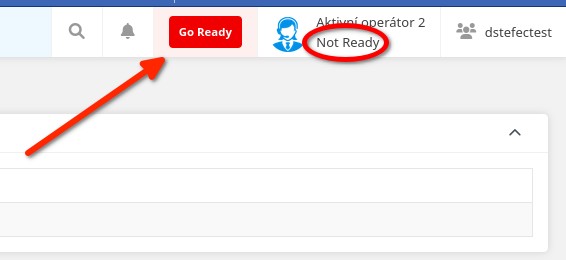 Logging into Daktela consists of two steps. The first is logging into the instance, the second is being ready to handle contact center activities.
Did you not find a solution to your problem? Our technical support colleagues are happy to help you. Before you call or write to us, please prepare the information that will help us resolve your problem as quickly as possible.
📎 Related articles